The UCLA Pritzker Center's Statement on Antiracism after the Death of George Floyd
June 3, 2020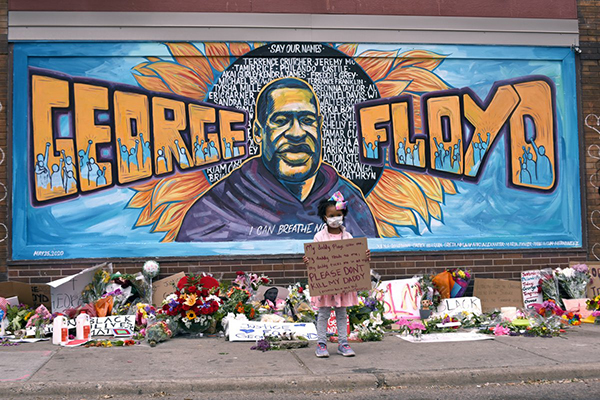 Genaro Molina / Los Angeles Times
Our vision for children and families is in inherent our name—the UCLA Pritzker Center for Strengthening Children and Families. We do this work together—hand in hand, with faculty, staff, students and our beloved communities.
For far too long, communities across the United States have been fraught with inequities, largely carried on the backs of brown and black families. From educational failings to overrepresentation in the foster care and juvenile justice systems, the smallest among us bear the tallest burdens of a nation yet to reckon with racism and achieve equity for all.
The murder of George Floyd and numerous other Black Americans, and the violent events transpiring across the country are a devastatingly far cry from the vision we hold for children and families. Yet, for those peacefully protesting, we thank you for standing watch over the future of our children. For those taking to social media and having hard conversations, we thank you for amplifying your voices for families who have been silenced. For those fundraising and volunteering, we thank you for lending your hearts and your hands toward the healing our children and families deserve.
George Floyd had two children, Quincy and Connie. No Black child should have to see their father kneeled upon and murdered in the street by the police. Pinned to the ground and gasping for air, Mr. Floyd asked for his mother. Even in his last moments, Mr. Floyd called on his family for help. In solidarity, we are calling forward our most intentional efforts to end racism and the resulting harm to children through the work we do and the cherished relationships that make it possible. More than ever, at the UCLA Pritzker Center, we pledge to come together for children and families impacted by overt and oppressive racism. Together, we will continue our work and aspire toward a world where all communities are productive and safe, where all families are thriving and supported, and where all children are free to delight in the simple joy of childhood.