UCLA Pritzker Center to Present National Expertise on Child Welfare and Domestic Violence
UCLA Summit on May 12 will discuss intersection and action.
April 20, 2021
Originally featured in Ampersand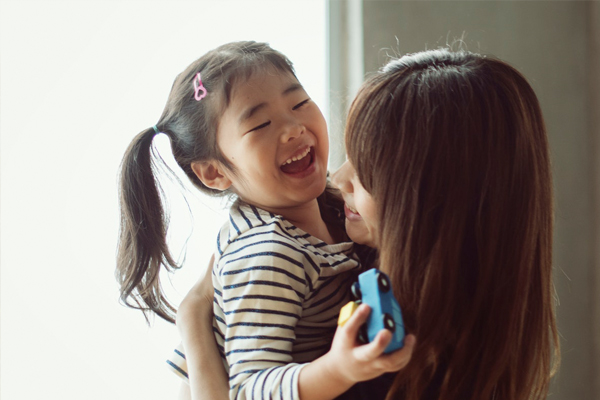 The UCLA Pritzker Center for the Strengthening of Children and Families will present a summit on "Child Welfare and Domestic Violence: The Summit on Intersection and Action" on Wednesday, May 12, 1-4:30 p.m., PST. The event will include local and national experts who will share perspectives on explores the gaps in policy, practice, training, data collection and cultural competency where domestic violence and foster care merge, and proposes thoughtful solutions appropriate for a nationwide audience.
The program will begin with Carolyn West, Ph.D., professor of clinical psychology, University of Washington-Tacoma, who will speak about "Understanding Dynamics of Race and Bias in DV/Child Welfare Cases"; and Emma Ketteringham, managing director of the Family Defense Project for The Bronx Defenders, who will share her expertise in a session on, "Legal Aid in DV/Child Welfare Cases."
A large session on "Learning from Other States," will share national perspectives from Jamie K. Bahm, project manager of the Center on Children, Families, and the Law at the University of Nebraska at Lincoln; Susan Hubert, director of the Domestic Violence Unit, Massachusetts Department of Children and Families; and Vivek Sankaran, director, Child Advocacy Law Clinic, University of Michigan Law School.
Closing out the summit will be a look at "Balancing Harm – ACEs, DV Exposure and Foster Care," presented by Kyndra Cleveland, Ph.D., research associate at the UCLA Pritzker Center, followed by a call to action.
Visit this link to attend, "Child Welfare and Domestic Violence: The Summit on Intersection and Action," and for more information and interactive PDFs for use on Facebook, Twitter, or Instagram.
Click here for a PDF version of the event flyer.