Tutoring, when driven by equity, can help students catch up post pandemic
By Monique Corral
May 17, 2021
Originally featured in EdSource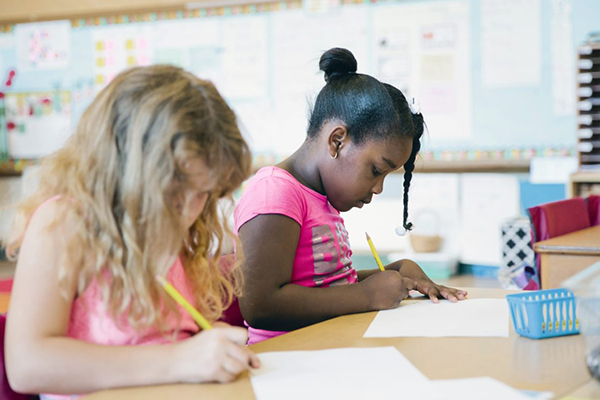 California Gov. Gavin Newsom's revised state budget proposal for 2021-22 includes one-time funds of $2.6 billion to schools to provide interventions for students, including tutoring. While tutoring can make a difference, we must avoid the pitfalls of pre-packaged and episodic interventions. We must get this one right.
School districts should prioritize funding for tutoring for students who have fallen the furthest behind in their studies and whose families are the most disenfranchised economically. Experts who have studied learning loss during the pandemic estimate that students on average likely will have lost five to nine months of learning by the end of the school year.
Students of color, who lacked quality academic opportunities and supports before the pandemic, likely will have suffered at least two to four months more of learning loss than white students. The education disparities students of color typically experience likely will grow if left unaddressed.
A well-designed tutoring program can help reverse this loss. Just as state and local leaders need to address digital inequities in low-income neighborhoods, tutoring is critical for struggling students.
Newsom's revised 2021-22 budget proposal also includes funding to provide opportunities to pay college students to tutor in their communities. Others also have suggested partnerships between colleges and school districts where college students can earn credit for tutoring K-12 students. Nationally, education leaders such as former Education Secretary John King Jr. and researchers have called for a national tutoring corps to recruit college students and recent college graduates to serve as tutors. Such initiatives and the positive role modeling underlining them may be especially beneficial to K-12 students who will be the first in their family to attend college.
Certainly, attention must be paid to the quality of the tutoring. Quality tutoring is developed over time, and responsive training and supports are central to a successful program. In the No Child Left Behind era, schools not meeting academic benchmarks were required to arrange for tutoring, but the program missed an opportunity to include supports and standards for tutors.
Families have wanted tutoring for their children since long before the pandemic, as inequitable access to supports and large class sizes make it difficult for students to get the individual help they need. For example, public school classes in urban areas can have more than 40 students. Most families cannot afford to hire private tutors, however.
Research being conducted through the UCLA Pritzker Center for Strengthening Children and Families is proposing districts answer these questions when designing a tutoring initiative:
What are the needs of the students?
What do the tutors need to know to teach these students effectively, and what preparation and resources will tutors need to support their students?
What policies does the school need to change to meet the demand for tutoring services and to ensure services respond to student needs and concerns?
Assessments can provide insight into students' learning and tutors' preparation needs. For families hesitant to send their children back to school for in-person instruction, assessments also can help schools and community organizations determine what kind of resources families need, including broadband access, laptops, or technical support for distance learning.
Tutors need to understand the student populations they work with. For example, working with low-income students of color and youth in foster care requires being culturally responsive and having a strengths-centered, trauma-informed lens through which to view students and the world they live in.
Consistent tutoring with the same tutor can go far. In addition to helping students develop and make progress on their learning goals, tutors can serve as caring, reliable and inspirational role models to students who historically have not had the same access to personalized and stable resources and supports as those able to afford them. That's why, in response to the pandemic and the abrupt shift to remote learning, we at the UCLA Pritzker Center for Strengthening Children and Families launched the Bruin Tutor Network to provide free remote tutoring to youth in foster care.
Tutoring should be prioritized for those facing the widest learning gaps, and schools should ensure that tutoring programs are culturally responsive and tailored to meet the unique needs of student populations.